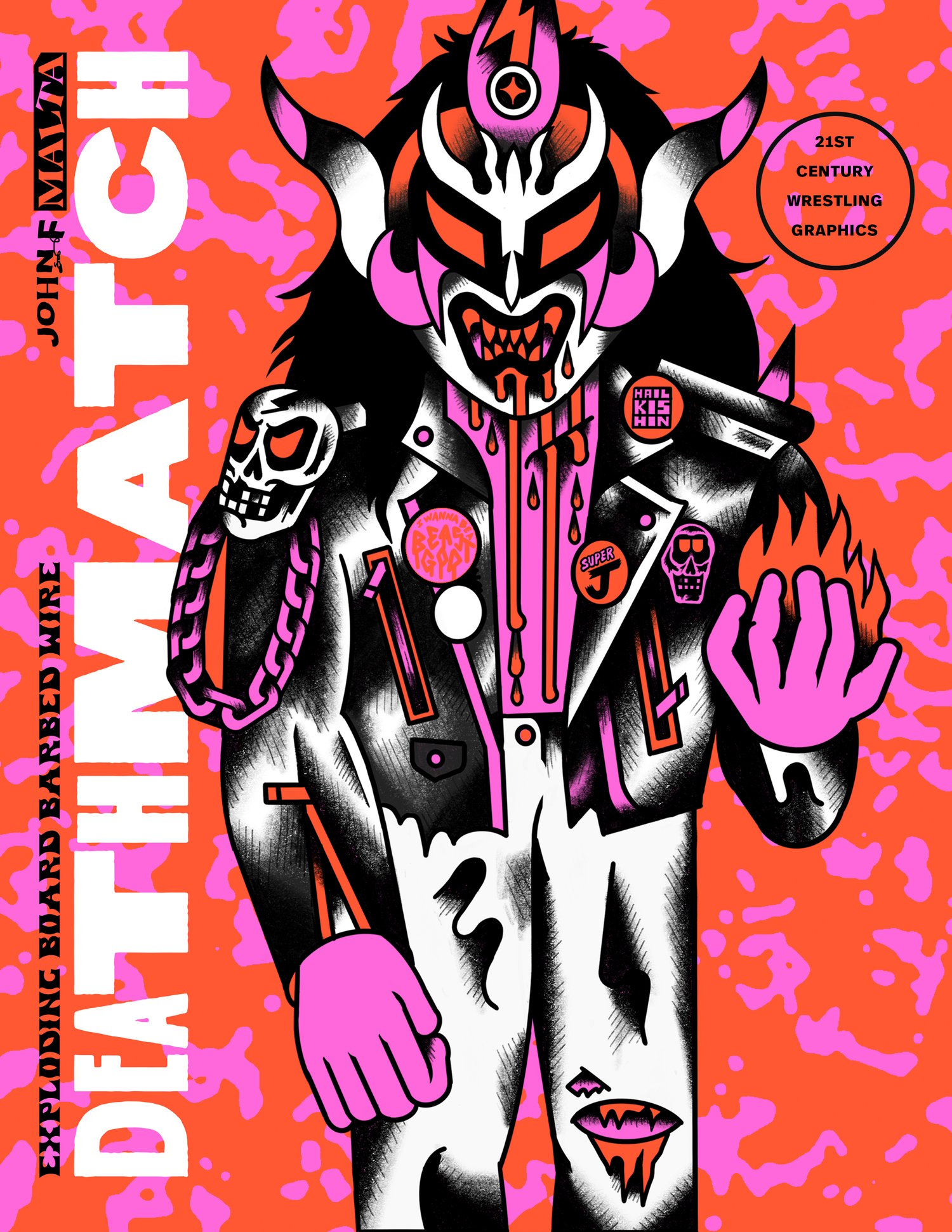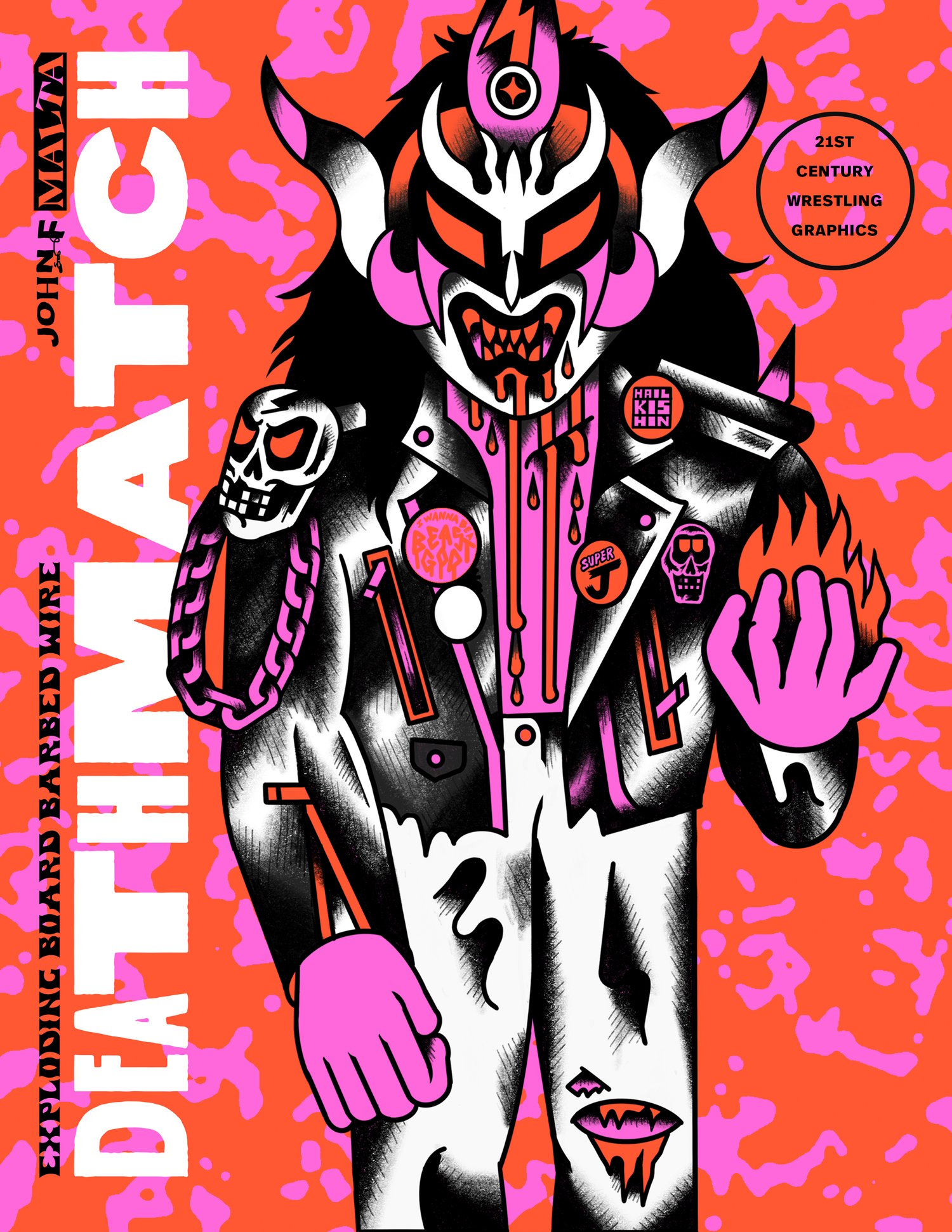 Exploding Board Barbed Wire Death Match | 21st Century Wrestling Graphics Zine - Preorder
$20.00
56 Pages. Full Color. Zine.
This zine collects wrestling graphics created by John F. Malta between 2018 - 2023.
Note: This is a preorder. Preorders will ship on Friday, December 8th. If you order a scarf, or other items, those will ship asap, separately.
Preorders come with a mystery print set (you won't be disappointed!).